75.000+
Shares
Support of more than 150.000 Tickern, 20.000 ETFs, 600 Indices.
---
2.000+
Cryptocurrencies
More than 2000 cryptocurrencies supported yet.
---
4
Commodities
Tracking physical investments such as gold, silver, platinum and palladium.
Portfolio Tracking & Privacy
Highest data security due to encryption
All your data is stored encrypted with a personalized and unique key, so only you have access to your data.
You can find out more in the privacy report
Advanced Encryption Standard (AES) is one of today's standards for encrypting data
Servers located in Germany
We only use German servers for our services
Anonymous and confidential
No sale or sharing of your personal information
Your assets - Transparent
Identify cluster risks, plan your dividend strategy and optimize your cash flow. TinyWallet provides you with the tools you need for transparent wealth creation.
Always available - online and mobile
Your assets are always available - whether on a PC, smartphone or tablet. All important metrics and indicators are available at any time.
Automate & save time
With the automatic PDF import, you can visualize your portfolio in just a few minutes.
Analyze & optimize
The graphic presentation of your key metrics shows you quickly what works and what poses risks.
It does't matter which type of investor you are
TinyWallet helps you analyze your investments and supports you with your very own strategy.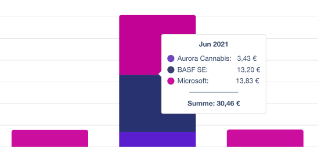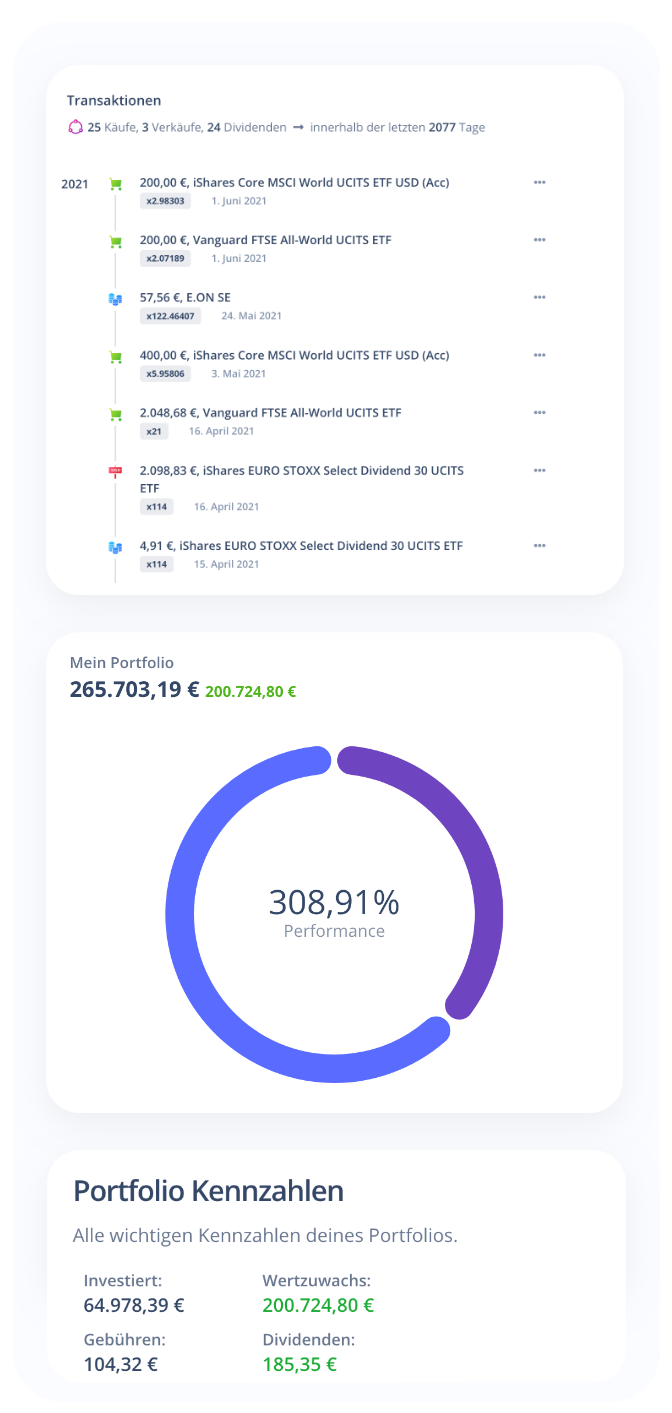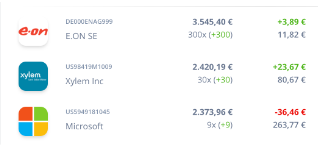 Clean and intuitive
Financial software doesn't have to be complicated
TinyWallet provides the motivation for your long-term wealth building.
Visualize metrics
All important metrics and facts about your portfolio at a glance.
Beautiful charts
Visually preparation of your financial data in predefined or freely selectable periods.
Benchmark your portfolio
How have individual investments performed compared to the portfolio as a whole? Who or what did better?
Own dividend strategy
Analysis of your passive income, plus the integration of future dividends, supports you in planning your cash flow.